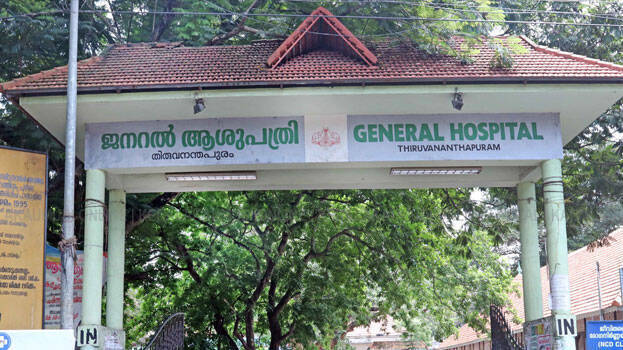 THIRUVANANTHAPURAM: Non-covid patients in the capital city are running from pillar to post for treatment. The district general hospital which is the only hospital in the district after medical college, where thousands of people go on a daily basis for the treatment of various ailments has been functioning as a covid hospital for the last one year. It has also been alleged that surgeons in the hospital are even postponing or cancelling surgeries that need to be done immediately.
All important departments in the hospital have been closed down. As all departments in the hospital were closed, the people from rural and urban areas of the district are compelled to depend on private hospitals, where exorbitant rates are charged for treatment. The treatment in these five-star private hospitals is unaffordable to the majority of the people in the district as most people are jobless due to the pandemic's second wave.
All important surgical proceedings including Angiogram and Angioplasty have been halted in the state. Even though it was decided to restart the surgeries, the pandemic's second wave forced the hospital administration to postpone it further. Other important hospitals in the district like fort hospital and Perrorkada model hospital do not have the required facilities. Due to this, during the Covid 19 period, people are reeling without getting the right treatment for other non-covid ailments.
As the district hospital has become a covid treatment facility, most of the instruments in the hospital have become unfunctional as they were not being used for the last year or two. Non-covid medicines which were stocked in the hospital have also become useless. Certain instruments have also become non-functional as rats and other rodents have bitten off their plastic wires and power sources. The hospital has witnessed a loss of worth crores during the period.
Stents worth Rs 50 lakh has been destroyed as the cardiology lab remains closed for the last year.
The gastro endoscopy instruments in the operation theatres might have become non-functional as they are not functioning since the first wave of the pandemic.
Urological and advanced laparoscopic instruments worth crores are remaining idle.
The strock unit which houses instruments worth lakhs also remain closed.
The sterilisation instruments worth lakhs have been destroyed in the attack of pests and other rodents.