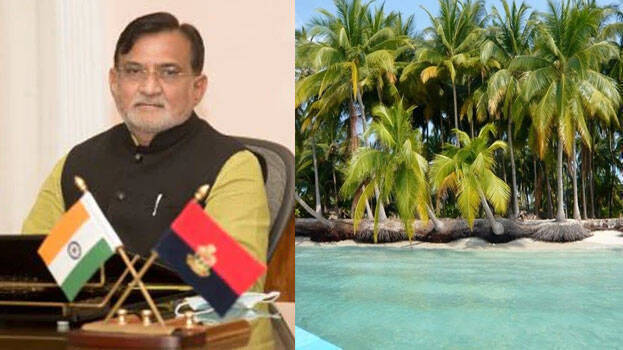 KAVARATTI: Administrator Praful Patel has come up with controversial order again. His latest order says that the people should not keep Coconut and its leaves in their plots. If coconut or leaves of the tree is seen lying in the plot then fine and punishment will be imposed on them.
The order which says that solid waste should not be burned, also says that solid waste could only be transported in designated vehicles. It is said that the new order intends to keep the islands garbage free. But critics of the order say that it a plot to take criminal cases against the inhabitants of the island.
The administration has also issued another order asking non-natives to leave the islands immediately. Police have also started taking measures in this direction. With this, people from the mainland, including Malayalees are forced to leave the islands. As of now, the workers on the island will be given a one-week long permit.
The one-week-long permit to be given to workers will be updated by either collectors or BDOs. After the specified period, non-natives should leave the island. ADM's nod is required to come back to the islands again.
On Saturday, the administration has started implementing the new order of designating a government officer in charge, for every fishing boat on the island. The order also specifies the installation of CCTV cameras in every boat. Laying off the temporary staff in various government offices in the islands, ban on cow slaughter, ban on meat dishes in schools mid-day meal schemes, implementation of goonda acts were some of the anti-people reforms initiated by the administrator in the past week.