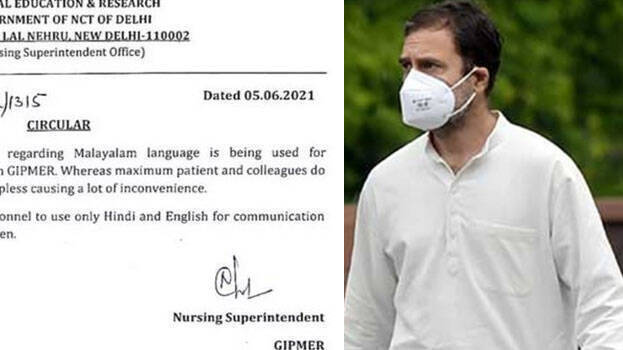 NEW DELHI: Congress leader and Wayanad MP Rahul Gandhi came forward supporting the nurses while hashtag campaign was active on social media for criticizing banning Malayalam in G B Pant Hospital in Delhi.

Rahul tweeted that Malayalam is as Indian as any other Indian language and asked to stop language discrimination. The MPs from Kerala had written to Union Minister Harsh Vardhan demanding to revoke the ban. Soon after, the congress leader responded on it.


The G B Pant Hospital in a circular issued asserted that they should communicate only in English and Hindi during working hours and not to speak in Malayalam. The circular stated that a complaint had been received against speaking Malayalam and that action would be taken against those violating the order. Widespread protests are being raised against the order.