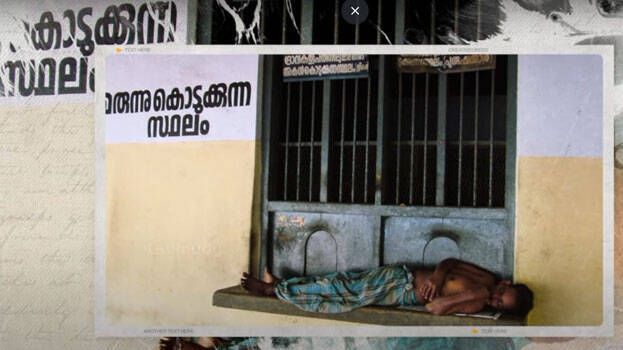 KOCHI: Novelist and writer Benyamin has inaugurated the poster of the Aadhaar documentary directed by Dr K B Shevamani, which is a detour through the photos taken by Keralakaumudi photographer N R Sudharmadas. The 15-minute long documentary encapsulates the plight of the people during the Covid 19 pandemic.
Photos of children who are lined up to get the free food showing their Aadhar IDs, People standing in line to get food packets distributed by an NGO named 'Kanivu,' A handicapped man and his wife taking away the rice which fell down at the road from the free food kit which they received from the ration shop, thus the documentary takes the viewers through many hear touching photos taken during the pandemic's period and also the situations through which the photographer have gone through while taking the pictures.
Inaugurating the release of the documentary, he said a picture speaks louder than a thousand words and that is the strength of photography. He also added that Sudharmadas is a photographer who has taken socially relevant, emphatic pictures which will live in our mind forever. The director of this documentary, K B Shelavamani is working as an associate professor in the Malayalam department of Sree Sankaracharya Sanskrit University.
Camera- Nidhin Krishnan, Music-Hari Krishnamoorthy, Editing-Rajesh Mallassery, Poster-Dickson Digitec. The documentary was released through the youtube channel of Keralakaumudi.