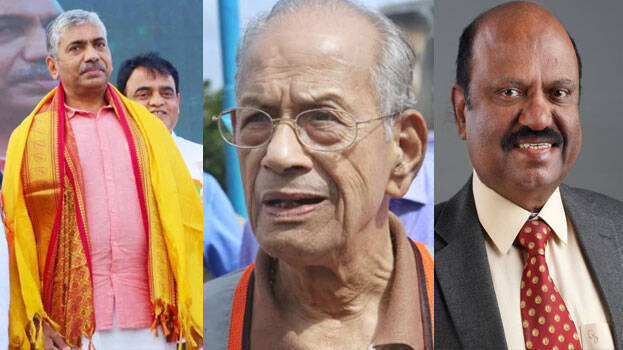 NEW DELHI: Prime Minister Narendra Modi has expressed dissatisfaction with the problems in the state BJP including the Kodakara money hawala money case. The report prepared by E Sreedharan, C V Anandabose and Thomas Jacob on the instructions of Prime Minister Narendra Modi and Amit Shah, was handed over to the central leadership. The Prime Minister's Office had sought a direct report on what happened in Kerala to these three people who were with the party after the assembly elections.
Amit Shah called them directly and asked what had happened. The report hints many things including the flaws in handling the fund. The reports of all the three are under the consideration of the BJP central leadership.
Indications are that all the three reports have mentioned party state leadership as a complete failure. The report said the party had a chance of winning some seats in the state and instead of trying to win there, the differences of opinion in the party gained popularity. The report said that some leaders have reportedly complained that the state neglected them and also tried to suppress them.
The BJP did not face the elections in Kerala unitedly. Controversies and confusion over the nomination of candidates in some seats were a setback for the party. Although many including E Sreedharan were in the fray, they did not get the full support of the party. In the final stages of the election, the candidates had to face the election alone in many places. The national leadership also received complaints that when some candidates received a big amount of election funds in some constituencies, many did not get that funds.