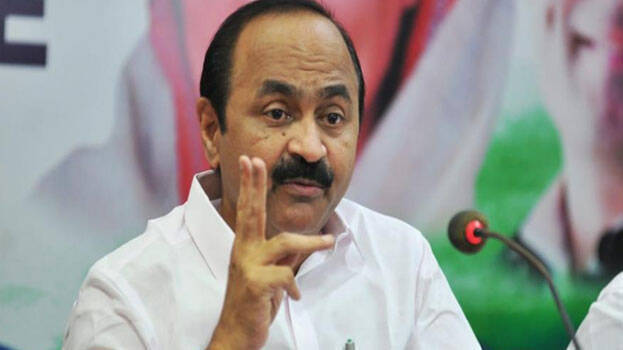 ​​​​THIRUVANANTHAPURAM: Opposition leader V Satheesan has said that efforts are being made to compromise the Kodakara money laundering case. "The ED which probed all cases against the government including the gold smuggling halted all investigations just before the elections. Will they also stop the investigation in the Kodakara case in a similar manner," Sateeshan asked.
He further said that CPM and BJP have cases on each other. Kerala now suspects that if both parties will dispose of these cases after having a consensus and that is a serious problem. Sateeshan also added that the Chief Minister had taken utmost care in not uttering the word 'BJP President'.
The opposition leader said that it was with the connivance of the BJP leaders that money laundering has taken in Kerala on such a massive scale. "Despite having the opportunity to investigate the source of the money, it was not probed effectively. Why the income tax department was not informed about this? This matter should be referred by police to the enforcement directorate as per section 54 F. The enforcement says as the seized amount is below Rs five crore they will not investigate it but the police can ask them to take up the investigation by showing necessary evidence that the hawala deal is worth more than Rs five crore.