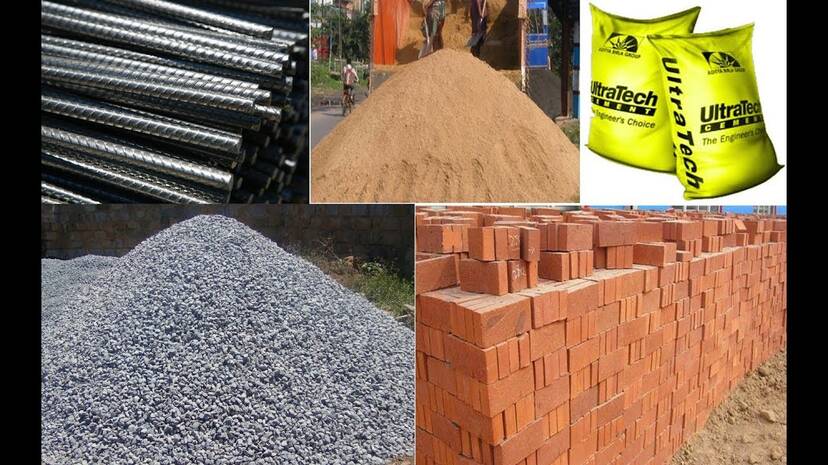 The daily hike in fuel prices is the subject of much public debate and criticism. There are many other areas that are experiencing more severe price rise that loots consumers. Frequent price rise of construction materials is an important factor in this. Kerala has the highest prices cost for construction materials compared with other states. Not only the contractors but also the poor who are gearing up to sell everything and build a house are feeling the pinch.
The price is almost the same as all the cement companies in the country operate like cartels. The price difference between different brands of cements is only five or ten rupees. Last year and during the lockdown days, the companies had increased the price of cement for no reason. This time it was repeated. Thus, the retail price of cement is close to Rs. 500 per packet. For Cement, only cement can be used, so no matter how high the price, it must be purchased for construction. Cement traders also remain indifferent as the companies all stand together. Not only cement but prices of all construction materials including wire, rock, metal and sand have reached new heights. The price of wire, which used to be Rs 40 and Rs 45 per kg, is now Rs 70. There is also a proportionate rise in prices for other materials. There are no measures in place to curb this price rise. Contractors are also reluctant to take on many of the government's construction work. Price rise of construction materials is such that even when the work is completed within a period of six months, the contract amount does not stay the same. What most people do not know is that the government is indirectly responsible for the rise in prices. The excise duty on construction materials such as cement and wire is included in the highest 28 per cent slab

The people have the right to know what action planners and governments, who come up with housing projects at a cost of between Rs 3 lakh and Rs 4 lakh for the house of the poor, is going to take to curb the price rise. We can leave the case of high-income people. We also need to look at the interests of the poor who have nothing much to spend.
Most of the construction materials have to come from outside, just as they depend on other states for food. Therefore, the only way is to buy the products at the price quoted by the companies. This is the time to ensure fair prices for construction materials.