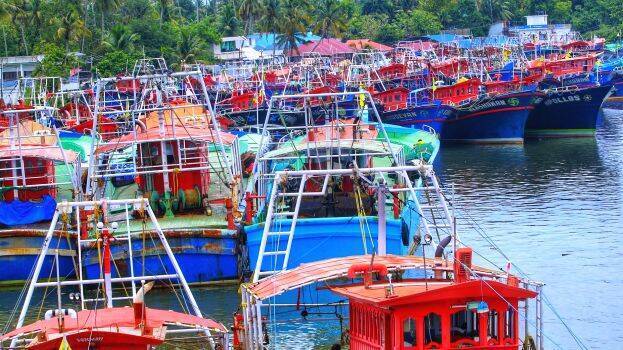 THIRUVANANTHAPURAM: Trawling will be banned in the state from midnight tomorrow (June 9). The ban will last for 52 days until midnight on July 31.
The government has promised to provide free rations and food kits to fishermen.
Other state boats must leave the coast of Kerala before the ban comes into force. Kollam Neendakara Harbour will be open for traditional fishing vessels except inboard boats as in the previous year. Those going to sea should carry biometric ID card / Aadhar card and life jacket.
Only one carrier boat will be allowed along with inboard boats during trawling. The services of more policemen for surveillance will be made available if required.