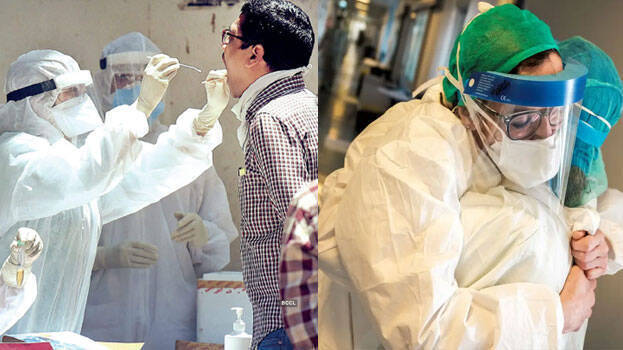 ​​NEW DELHI: India recorded 86,498 new cases in the 24 hours ending 8 am Tuesday, taking the country's total infections to over Rs 2.89 crore. This is the lowest spike of daily cases in 66 days. This is also the first time in over 2 months that the cases have fallen below the 1 lakh mark. Active cases further declined to over 13 lakh and over 2.73 crore people recovered after testing positive. With 2,123 new deaths, the toll is now at 3,51,309.
Delhi on Monday recorded 231 Covid-19 cases, the lowest since March 2, and 36 deaths. With this, the daily positivity rate in the national capital has dropped to as low as 0.36%. According to the government health bulletin, 876 people were also discharged after recovery.
Prime Minister Narendra Modi announced Monday that the Centre will provide free vaccines to states for inoculation of all above age 18 from June 21. In an address to the nation, the Prime Minister said the Centre will buy 75 per cent of doses from vaccine makers, including 25 per cent of the state quota, and give it for free to state governments. No state government, he said, will have to spend on vaccine procurement.
With cases declining, some states have started the process of 'unlocking' by gradually easing coronavirus-induced restrictions and curfews. Delhi, Tamil Nadu, Maharashtra, Gujarat, Uttar Pradesh have are some of these states. On the other hand, Karnataka, and Goa have decided to continue with the lockdown.