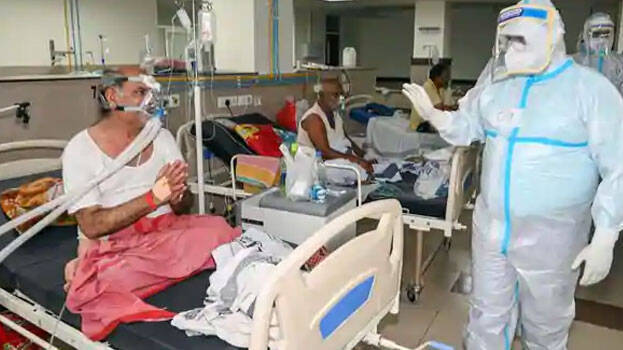 ​​​​NEW DELHI: India on Wednesday registered 92,596 new coronavirus cases, pushing the tally of infections to 2,90,89,069 since the pandemic broke out in January 2020. The new cases were 7% higher than Tuesday's count. India recorded less than 1 lakh cases for the second day in a row. With 2,219 deaths, the toll climbed to 3,53,528.
Punjab Health Minister Balbir Singh Sidhu said those who intend to go abroad for studies and other specific purposes will get the second dose of the Covishield vaccine 28 days after the first one.
Globally, the coronavirus disease has infected over 17.38 crore people and killed more than 37.44 lakh since the pandemic broke out in December 2019, according to Johns Hopkins University.
World Bank says it is not in favour of waiving intellectual property rights for vaccines, arguing that it will impede innovation in the pharmaceutical sector, Reuters reports.
To encourage inoculation, Washington allows dispensaries to offer a free marijuana joint to those aged 21 or above after they get vaccinated, AFP reports.
The Union health ministry refutes reports that Patanjali Ayurveda's product Coronil has been banned in Nepal, PTI reports. Yoga guru Ramdev claims Coronil can cure the coronavirus disease in seven days, even though there is no scientific evidence to back his claims.
The Bombay High Court orders the Centre to submit details of the quantities of medicines that it has allocated to states for the treatment of mucormycosis or black fungus, PTI reports.
Two Covid-positive senior citizens, who were given the monoclonal antibody therapy in Delhi a week ago, have recovered from the infection, PTI reports. They also had heart conditions.
Officials in Tamil Nadu send the samples of 56 elephants for Covid-19 testing as a precaution after eight lions were found positive for the infection at the Vandalur zoo in Chennai, The News Minute reports. A lioness is suspected to have died due to the disease.
Mumbai registered seven Covid-19 deaths on Tuesday. This was the city's lowest number of deaths in two-and-a-half months.