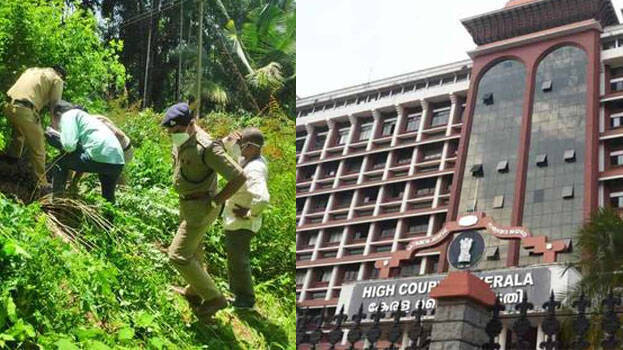 ​​​KOCHI: No stay on the Wayanad Muttil forest plunder case. The demand of the accused to stay on the probe was rejected by the high court. The government has informed the high court, that what has been revealed so far is just the tip of the iceberg. The director-general of prosecution has said that the probe against the accused are in the preliminary stage and several high profile individuals are involved in the case.
The accused have conducted the plunder of forest produce, after misinterpreting the government order. The government has also informed the court that many including village officers are undergoing investigation in the case. The court which considered this contention rejected the demand for stay by the accused. The chief accused including Anto Augustine and Rojo Augustine had approached the court.
Meanwhile, the forest department has started a comprehensive probe on the case. The revenue department has started collecting information on illegally cutting down trees from various districts using the government order. Revenue officers who took part in the meeting convened by the forest minister have expressed the apprehension that the plunder of timber might have occurred statewide.