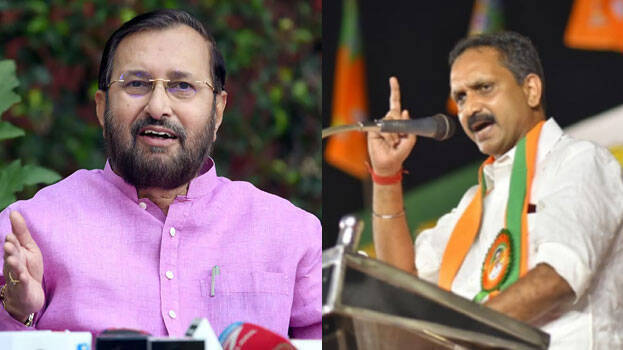 ​​​​​NEW DELHI: BJP state leadership has decided to defend the party against the defeat in the assembly polls followed by the Kodakara hawala controversy. The leaders have decided to formulate new programmes against the government on the Muttil forests plunder case.
BJP leaders like Muraleedharan and Surendran are engaged in efforts to ensure the centre's intervention into the issue. The state BJP president K Surendran will meet the union minister for environment and forests Prakash Javadekar. He will meet the minister to ask the centre to look into the issue.
The Muttil forests plunder case has surfaced at a time when the state BJP is in a defenceless position. Therefore the state leaders of the party will take up the issue at the national level and thus create a political defence for the party.
K Surendran will also hold talks with the national president J P Nadda and also with union home minister Amit Shah.
However, Surendran has also told presspersons that he is going to New Delhi to meet ministers and the party leaders have not summoned him. He will meet J P Nadda by afternoon 2 pm. The meeting with Prakash Javadekar will be held either today or tomorrow.