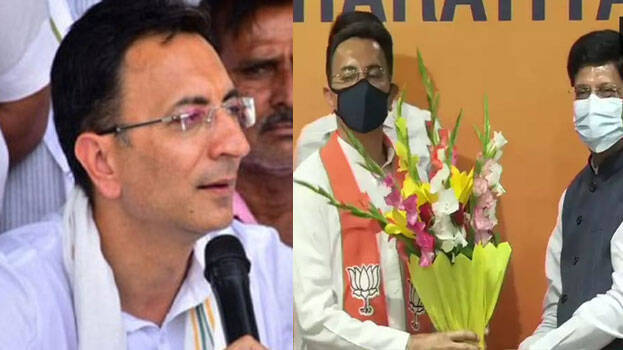 NEW DELHI: Congress leader Jitin Prasada on Wednesday joined the ruling Bharatiya Janata Party (BJP) in New Delhi in presence of Union minister Piyush Goyal.
The development came shortly after BJP spokesperson and Uttarakhand MP Anil Baluni announced the "joining of an eminent personality" into the party's fold on micro-blogging site Twitter.
Terming his exit from Congress and induction in BJP as a fresh chapter, Prasada said that there is only one national party in India. "In the last 8-10 years, I have felt that if there is one party that is truly national, it is the BJP. The other parties are regional but this is a national party," Prasada said, addressing the media at BJP headquarters.
Prasada said that his decision to leave the Congress comes after a lot of deliberation, adding that his connection with the party spans three generations.
"The question today is not which party I am leaving, or which party am I coming from. I have joined BJP today with the intention of contributing to the new India that PM Modi is building," the former Union minister said.