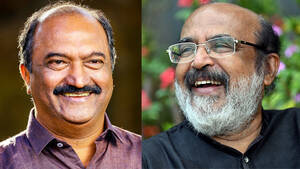 THIRUVANANTHAPURAM: Finance Minister KN Balagopal has clarified the Rs 5,000 crore claimed by Thomas Isaac as surplus in the exchequer. When the former finance minister said that Rs 5,000 crore was in the treasury, he meant that there was no problem with the availability of funds. He said the government was trying to keep the economy afloat by borrowing despite the dire economic situation.
Balagopal clarified the issue of Rs 5,000 crore while explaining the Leader of the Opposition's remarks in the House that what was said in the budget about the state's financial position and balance was different. He said the financial crisis in the state was severe and the government aimed to bring money to the maximum number of people.
The money will go back to the people when the contractors' arrears are settled. Providing food kits is equivalent to delivering money directly to people. The date for payment of turnover tax will also be extended. He said low-interest loans would be considered for traditional industries. He informed the House that the production of spirit from tapioca would be considered and that time would be given till August 31 to pay the vehicle tax.