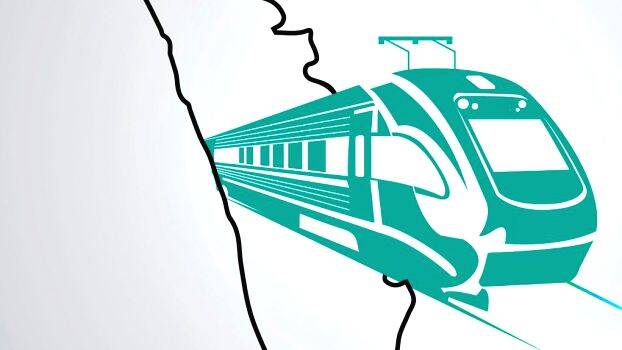 THIRUVANANTHAPURAM: The first step of the semi-high speed rail from the capital to Kasaragod, which is 532 km, is being laid. The acquisition of 1226.45 hectares of land in eleven districts will cost Rs 8,656 crore. Collectors will issue orders for environmental impact assessments.
The land will be compensated at two to four times the market price. Houses, buildings and trees will also get double the price. 9314 buildings need to be demolished for the project.
It is parallel to the existing path from Tirur to Kasaragod. The new alignment is from Thiruvananthapuram to Tirur.
The project is being implemented by the Railway Development Corporation, in which 49% of the shares are owned by railways and 51% by the state.
Facilities
Overbridges and footpaths to cross railroad tracks and roads.
Pedestrians can cross the rail every 500 meters
88 km tunnel under Kozhikode city to avoid paddy fields and buildings
High speed rail
Expenditure - Rs 66,405 crore
Foreign loan- Rs 34,454 crore
180-200 km/h speed
Current time: 13 hours
For high speed train: 3.52 hours
10 stations