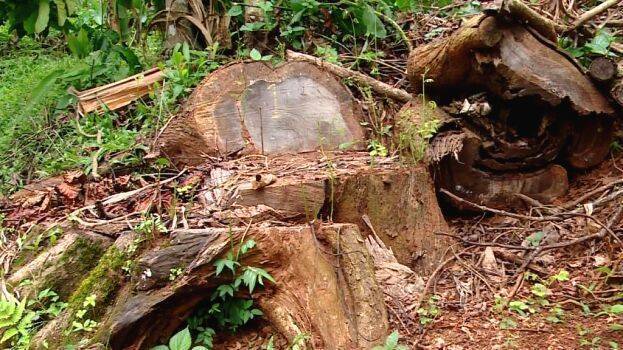 KOZHIKODE: The Enforcement Directorate (ED) will also probe the Muttil tree felling case. The ED sent a letter to the forest department seeking details related to the tree felling. The letter was sent on June 3. Neither the government nor the forest department have responded to it even after a week later.
There are indications that the forest department is waiting for a political decision in it. If the forest department fails to respond to the letter, the ED may move legally and issue a notice.
The ED in their letter have demanded a copy of the complaint, FIR and Mahasar and details of the information collected so far. The ED is mainly examining whether any black money transactions have taken place in connection with the tree felling. Transaction worth crores have taken place. Therefore, it is suspected that it would be black money.