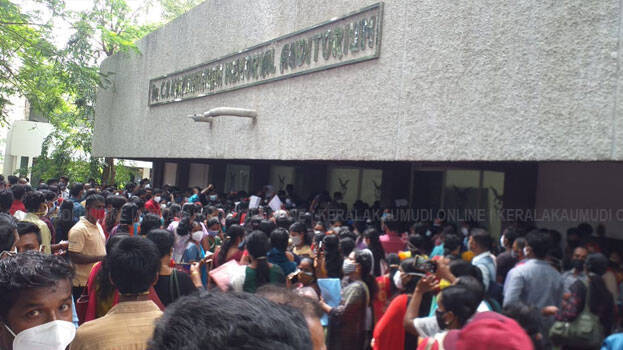 THIRUVANANTHAPURAM: A violation of Covid protocol was seen at Thiruvananthapuram Medical College Hospital. More than thousands took part in an interview held at the medical college.
A massive crowd for the interview at the Thiruvananthapuram Medical College was at a time when a lockdown and Covid restrictions exist.
Interview for temporary appointments to posts including nursing and training staff was held. Though they were directed to arrive at 11 am, people started coming at 6 am itself. Following that, the premises of the medical college were filled with job seekers. The interview was suspended when it stoked a controversy.
The interview was held again as all those selected earlier failed to appear for work. The authorities decided to appoint more employees as 110 new ICU beds are being arranged. The date of the interview postponed will be announced later.