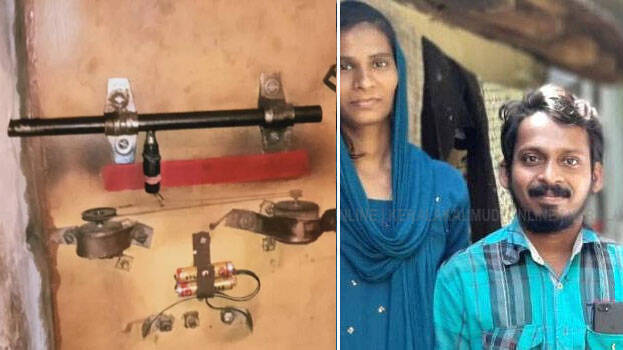 PALAKKAD: Rahman and Sajitha's life was like this until recently, although it may seem unbelievable to hear that the girl was living with him for 10 years in his room without letting others in the house know she was there.
To those asking why this adventure, Rahman says, 'I didn't want to leave her and she was also not ready to leave me'. He said they shifted to a rented house after not getting enough food from his house.
Rahman said that earlier he used to buy food for her while going for work. However, in recent times were living on rice only. He said that his family did not give him any curries. She said that they had to live like this due to the circumstances.
Rahman (34) hid Sajitha (28) in his room for ten years. His parents were unaware of it. The whole incident came to light when his brother saw him recently. The two were in love. She left her house on February 2, 2010 fearing opposition from both families.
Rahman behaved strangely in order to make his parents feel that he was suffering from depression.