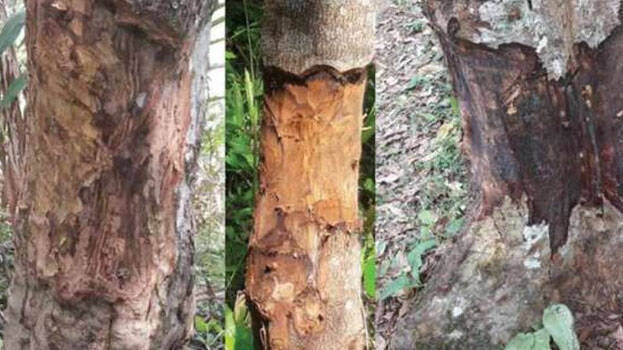 IDUKKI: An investigation has started on the incident of felling down trees from the forest land in Idukki. A team led by A Shanawas, Thiruvananthapuram Flying Squad DFO, reached Idukki for the investigation. There are nearly ten officers in the team.
The investigation team will first visit the range offices in Idukki and check the documents related to the felling of trees. The probe comes after reports of widespread tree felling in Chinnakanal and Udumbanchola.
A total of 144 trees were felled down and smuggled from the forest land in Chinnakanal under the pretext of having permit. Although a few people were arrested after a complaint was lodged, the entire trees felled could not be found. There was no investigation on the bigwigs who supported the act.
Trees were felled in last March. A complaint was lodged after trees like sandalwood and some others were smuggled from here. With this, there was an attempt to settle the complaint saying the trees which stood at the title deed land were felled. The forest department registered a case after a complaint was lodged with the revenue department. The FIR mentioned that 92 trees were felled and a fine of Rs 68,000 was imposed. However, the forest department entrusted an investigation team after allegations surfaced that there is a move to settle the case. The team in their report asserted that 144 trees were felled with the consent of forest officials.

Almost fifty large trees were felled in Udumbanchola in the name of road development. The trees were felled in Udumbanchola taluk, which falls under the Cardamom Hill Reserve. The forest department registered a case against the officials of public works department and contractors who felled the trees without permission. When the public works department said the trees were felled as per the order of the district collector, the latter explained that no such order was issued.