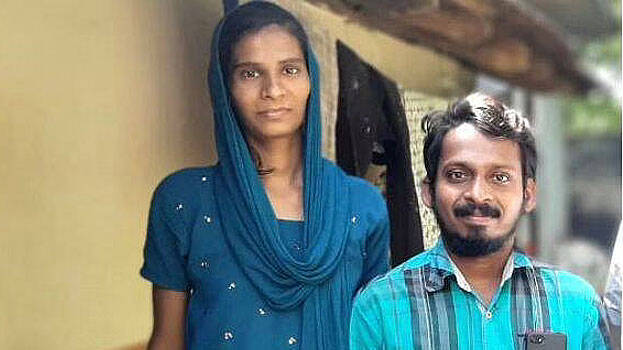 PALAKKAD: The state women's commission has registered a case against Rahman for hiding his lover inside house for 10 years. The Women's Commission has sought an explanation from the Nemmara police in this regard. Shiji Shivaji, a member of the Women's Commission, said the incident was a gross violation of human rights.
Even in the name of love, Sajitha, who has been locked up in a room for 10 years, there is worry about her mental and physical health. It must be assumed that she did not even got enough food these days. That can be understood while watching Sajitha's photo and video, Shiji Shivaji said. The member of the women's commission told this to the online section of a Malayalam media.
Normal people could not stay at home even during the lockdown period. Sajitha has been in the room for 10 long years. She may not have even got enough sunlight. From the age of 18 she was not given the conditions to meet her mental, physical and biological needs. The Commission is concerned about all these matters.
Even though Sajitha had done so of her own free will, the Commission could not help but express concern. The police were asked for information. Police said she had been given counselling once. Further such assistance will be provided if required. The commission did not visit Sajitha because of strict lockdown. But she will be met soon and will find out the situation by visiting the house she lived, member of the Women's Commission informed.