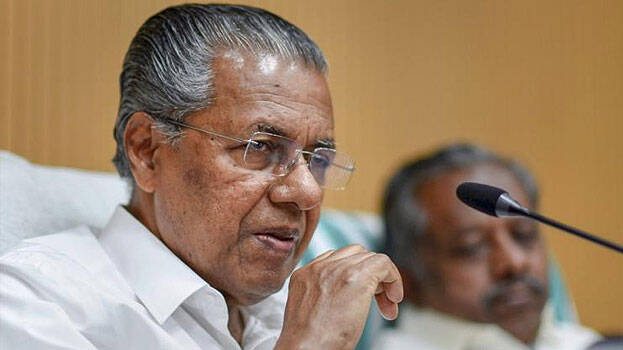 THIRUVANANTHAPURAM: Chief Minister Pinarayi Vijayan said that the spread of Covid is decreasing and Kerala is slowly getting rid of the second wave. He said the reduction in the number of Covid patients in the state was due to the cooperation of the people and that we are getting free from the fear of Covid.
"There has been a decline in the number of patients. The congestion in the hospitals has reduced", the CM said. At the same time, the CM said that the Covid positivity rate is not declining and the interval to the third wave should be extended. "That's why the lockdown was extended", he said.
The Covid positivity rate for the last three days is 13.19 percent. The target is to bring it down to less than 10 per cent. The high risk variant delta virus is prevalent in Kerala. There will be a full lockdown on Saturday and Sunday. People must cooperate. The CM said that only two days' vaccine is left in the state and 20 per cent people were given the first dose of the vaccine.
"Small gatherings should be avoided. Avoid eating together. Those who have been vaccinated should also be careful. No need to worry about children getting sick in the third wave. The government is preparing for the third wave. Wartime action has already begun", the Chief Minister added.
The state confirmed 14,233 Covid cases in the state today.