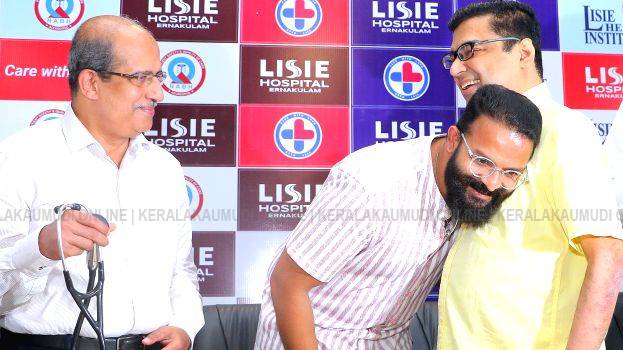 KOCHI: As actor Jayasurya listened to the voice of Gireeshkumar's heartbeat, the curiosity can be seen in his eyes. This is the third heart of Gireeshkumar. Gireeshkumar, a Palakkad native and IT professional, is a man of extraordinary courage. He transplanted his heart two times. He is the only person in the country who has lived with a third heart for five years, the hospital authority says.
In a special ceremony at the hospital yesterday, Jayasurya gave sweets to Gireeshkumar. It's good to see patients getting honored at hospitals, Jayasurya said. If campaigns against organ donation are stopped, people like me can live for much longer, Gireeshkumar said.
It is in the age of 38 years that Gireeshkumar underwent his first heart transplant for Dilated Cardio Myopathy. He also underwent treatment for Chronic Ankylosing spondylitis. After a few months, his heart valve had a bacterial infection. The only solution was to undergo another heart transplantation. Indian hospitals never before did second heart transplantation. Gireesh was shifted to a ventilator.
Dr. Periyappuram, who treated Gireesh, received a message that the heart of an Alappuzha native was available. On tests, it was found to be perfect for Gireeshkumar. He was able to come back to life through an operation that lasted ten hours. This is a complex and rare operation, said Dr. Periyappuram. Gireesh also underwent surgery for removing a kidney stone. Gireesh himself funds the expenses for his treatments.