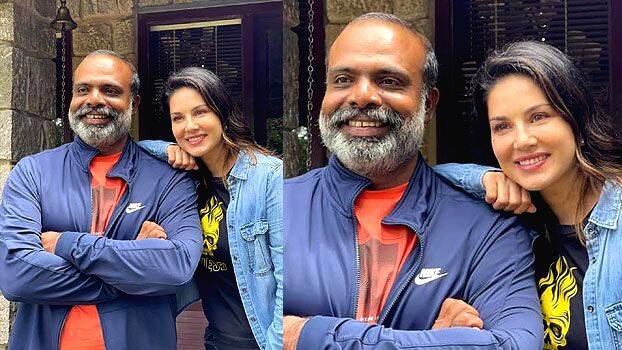 Actor and screenwriter Chemban Vinod Jose shared a picture with Bollywood actress Sunny Leone on his social media handles. The actor shared the picture with his fans with the caption 'With Sunny Leone'.The picture was taken at the sets of Shiro, a film directed by Sreejith Vijay.
Sunny Leone is seen leaning on the shoulder of Chemban Vinod and smiling. After the actor posted the picture, many people came up with a response. The reactions of the celebrities in this group are the most interesting. 'That smile on your face,' commented actress Rima Kallingal under the film.

At the same time, actor Vinay Fort asked, "Isn't this enough, bro?" (machane ith pore aloya). Soubin Shahir, Muhsin Parari and Jinu Joseph have also come up with their reactions to the film. Chemban Vinod was recently subjected to a severe cyber attack for sharing a picture of himself. The actor then withdrew the pic.