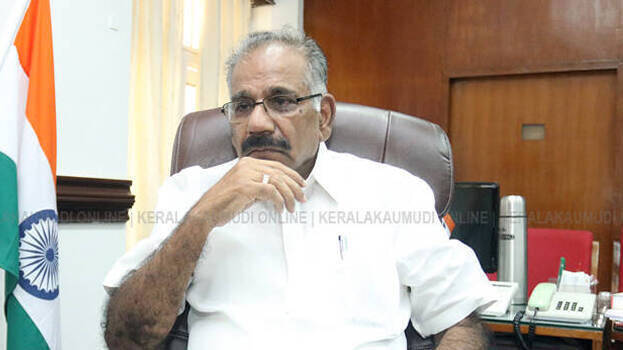 ​​​​​​THIRUVANANTHAPURAM: Forest minister A K Saseendran has lashed out at higher officials in the department who removed the department's official in the special investigation team appointed to probe the Muttil tree felling case. "Will not allow more lapses or allow the officials to function as per their whims and fancies," he said. He also added that he had amended the changes brought in the investigation team once it had come to his notice. The minister had also said that he did not hold the opinion that all officials in the department are clean.
"Many officials, including district collectors, has informed the government about the irregularities in the GO for tree felling. The collectors had also informed that many things had happened in the title deed lands. The subsequent measures taken thereafter were not taken in accordance with the morale of the order. Many officials had misinterpreted the order. Neither the government nor the officials may have known about the illegal tree felling," the minister said.
"Now organised efforts are being made to create an impression that the government was involved in this issue from its first term itself. We have not lost even one tree from the state's forest lands. Whereas the current plunder has taken place from the state's revenue lands. It is also being investigated that whether officials have involved in these cases illegally. Strong measures will be taken against those who have facilitated this. It is unfortunate that the government had to face multiple allegations despite being its innocence being revealed before the public," he added.