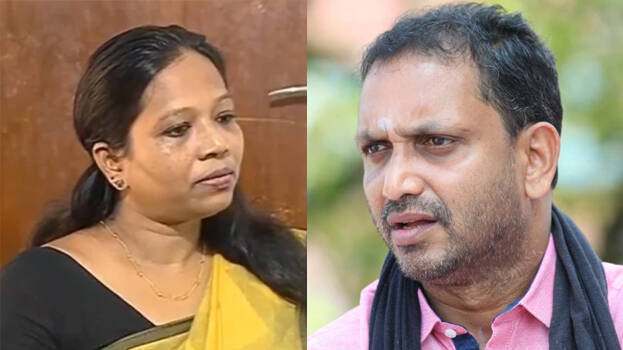 KOZHIKODE: JRP treasurer Praseetha has responded to K Surendran's allegation that she had met CPM leader P Jayarajan and conspired in the controversy over giving money to CK Janu. "I have no connection with the CPM or Jayarajan. The BJP might be dragging the CPM into this since ours is a Scheduled Caste movement," Praseetha said to the media.
"No BJP leaders have contacted me since the controversy erupted. The BJP and Surendran are saying that they did not pay any money. Janu also said that he did not take any money. It is up to the BJP and Surendran to clarify what was in that bag," Praseetha added.
"What did they do with the money if they had not given it to Janu? Janu said that she would hold a press conference only if she received the money. That was when Surendran asked whether Janu would tell this to Krishnadas," she added. Praseetha also said there were some issues related to the Bathery election and the decision to leave the NDA would be taken the very next day.