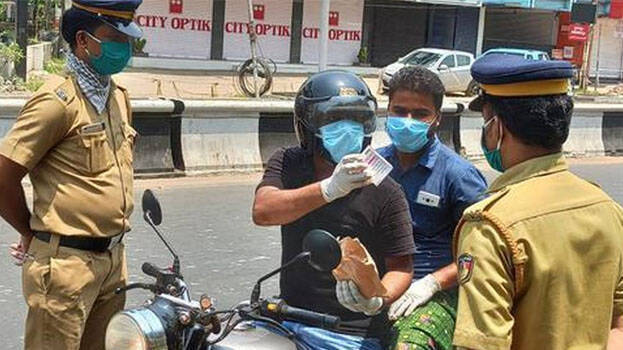 THIRUVANANTHAPURAM: A complete lockdown in the state Sunday also. Permission is only for essential services. There will be strict checking by the police. A case will be taken if stepped out unnecessarily. Only home delivery is permitted in hotels.
Those who belong to the essential service categories permitted by the government should travel to and from work only at fixed times. They should carry the official identity card and the certificate of the boss in hand.
The police arrested about 2000 people yesterday for violating rules. Cases have been registered against 5000 people. 3,500 vehicles were seized. With the test positivity rate reaching below 14, there is a possibility of major relaxations in the restrictions after Wednesday.