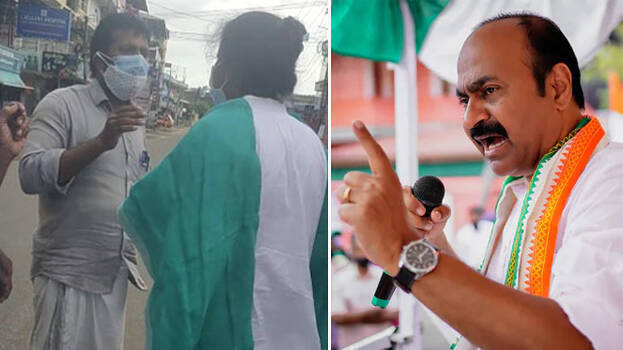 THIRUVANANTHAPURAM: Leader of Opposition VD Satheesan has reacted to the incident in which Alathur MP Ramya Haridas was threatened by CPM workers. 'It is shocking that Ramya Haridas was stopped and threatened by CPM members. Insulting a Member of Parliament in the pride of regaining power cannot be allowed,' Satheesan wrote on his Facebook page.
While stating that the police have not yet arrested those who insulted Ramya Haridas by calling her by her caste name, Satheesan added that the UDF would not remain idle on seeing such arrogant measures.
Remya was threatened by CPM members near the Alathur police station on Sunday afternoon. The MP has lodged a complaint with the police against eight persons in this regard.