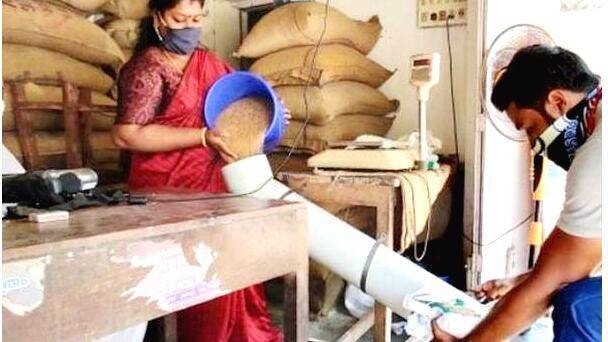 THIRUVANANTHAPURAM: The state government has taken steps to provide benefits to 24,97,520 families who have been left out of the priority category of the Food Security Scheme for trivial reasons.
At present, these families in the non-priority (blue card) category have over one crore members (exactly 1,01,98,771). When all the eligible people are included in the priority category, the state's rice ration will increase from the current 14.25 tonnes to 23.37 lakh tonnes.
When the first UPA government implemented the food security plan, even those who were eligible for priority were left out due to certain conditions. As a result, the state's rice ration was reduced from 16.50 lakh tonnes to 14.25 lakh tonnes. The state government has approached the Centre seeking relaxation of the conditions and inclusion of more people in the list as both the floods and the Covid have seriously affected the economic capacity of the people.
Priority only for 43%
75% in rural areas and 50% in urban areas can be included in the priority category.
Priority category in other states 65% - 85%
In Kerala, with the inclusion of 24,97,520 cards, the priority category would be 70.68%.
This can be fixed at 65% by excluding those ineligible beneficiaries from the priority category.
The requirement to review the priority list every three years has not been met
Many deserving people were expelled from the priority category by the criteria for determining poverty in Kerala. Many of these people were excluded because of the size of the house (1000 square feet) and possession of a car (even if it was old). These people were included in the blue card category by the previous government.
Priority card beneficiaries
AAY (Yellow) - 5, 94, 133 ...................... 22, 18, 349
PHH (Pink) - 33, 11, 056 .................... 1, 31, 61, 954

One Nation One Ration Card scheme only for priority category
Only those belonging to the priority category will be able to buy ration in any state
The scheme was implemented in Kerala last year
344 migrant workers bought rations in Kerala last month
A total of 35 lakh migrant workers
Migrant workers from West Bengal and Assam could not buy rations here as these states are yet to implement the scheme.