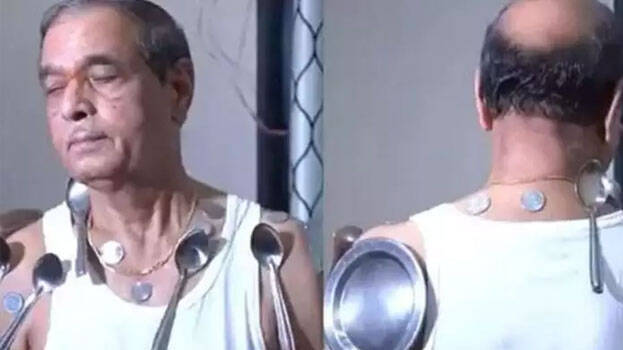 BENGALURU: A woman from Bengaluru claimed to have acquired magnetic powers after receiving the Covid-19 vaccine. The woman identified as Jyothi has made the strange claim. She received the jab on April 26. After reading reports of magnetic powers on those receiving jabs, she said when she kept a fork on her hands it was found sticking very easily.
Another woman from Mangaluru also made the same claim after taking the jab. Meantime, Uduppi district health officer Dr Nagabhushan Uduppa said the magnetic power of her body has nothing to do with the jab. Collector G Jagadeesha was also of the same opinion.
Raghavendra had earlier claimed that after receiving the jab, several metal objects including coins and spoons were sticking to his body. In order to prove his claim, he had posted a video of the metal objects sticking on his body, on the social media. He also displayed it before the media.