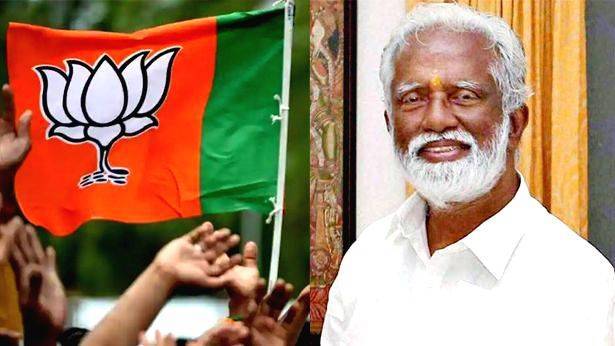 THIRUVANANATHAPURAM: Kummanam Rajasekharan has resigned Mizoram Governor's post. He is likely to be fielded in the capital city for the Lok Sabha polls. BJP sources said a decision on it will be taken soon. President Ram Nath Kovind has accepted the resignation of Kummanam.
Thiruvananthapuram is the constituency where BJP has the highest possible winning chances. There has been a demand from the state leadership that a strong candidate should be fielded here. Though the names of Suresh Gopi and K Surendran were heard, the RSS is keen in fielding Kummanam. The RSS budged pressure on the the national leadership for the resignation of him.
The BJP central leadership was first not willing to accept the demand of the RSS. However, when party national chief Amit Shah visited Palakkad recently, the RSS briefed him the details. Following that, Amit Shah met Union Home Minister Rajnath Singh and they decided to remove him from the post.
The RSS is of the opinion Kummanam is sure to win in the capital city. Kummanam, who was the party state chief was appointed Mizoram Governor in May 2018. The RSS state faction had expressed displeasure on it.