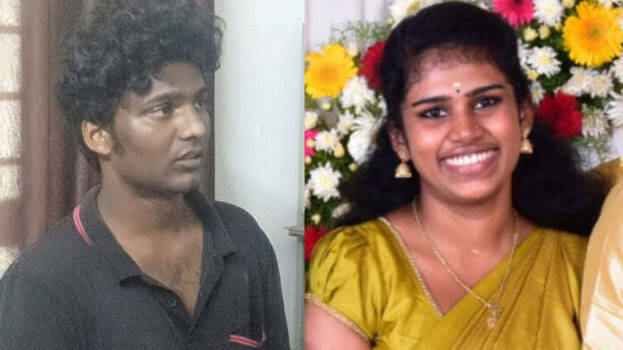 MALAPPURAM: A youth allegedly stabbed a girl to death for rejecting his love proposal. The dead has been identified as Drishya, a native of Elad. She was 21. The police have taken the accused Vineesh into custody. Her sister who sustained stab injuries has been admitted to a private hospital.
Vineesh attacked her after entering the first floor of her house. Her father's shop was set ablaze last night. Police suspect the hands of Vineesh behind it. He attacked and killed her Thursday morning at 8.30 am.
The locals chased and caught him and then handed him over to the police. Drishya died on the spot itself. Her sister sustained injuries when she tried to prevent the attack. The doctors attending her said that she is still in a serious condition. She will be subjected for an operation.