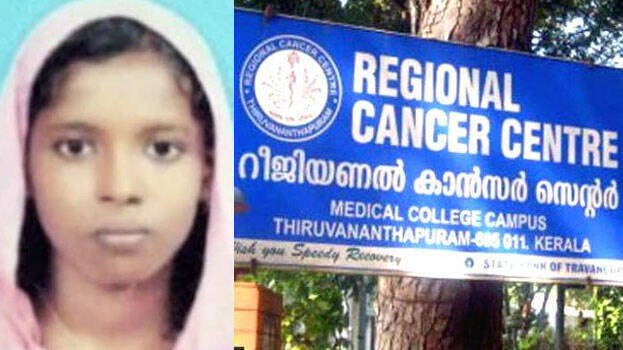 THIRUVANANTHAPURAM: Sister of Nadeera, who died after the lift collapsed in RCC, blamed the hospital for their negligence. Nadeera's sister Rejeena came forward against the hospital. She told media that just firing an employee will not do anything.
RCC should give a compensation for Nadeera's one-and-a half-year-old son. There is no lapse in the treatment. A complaint has been lodged to many including the chief minister and health minister, she said.
Meantime, the women's commission have sought an explanation from the RCC in connection with the incident. Women's commission member Shahid Kamal said RCC should provide adequate compensation to Nadeera's family.
Nadeera, a native of Pathanapuram died Thursday morning. Nadeera, who visited her mother undergoing treatment at RCC on May 15, sustained brain injuries after the lift collapsed. She was seriously injured when she fell from the lift which was left open for repairs without giving any warning.
Nadeera died while undergoing treatment at the neurology ICU of the medical college hospital. An employee of the electrical department was terminated over the incident.