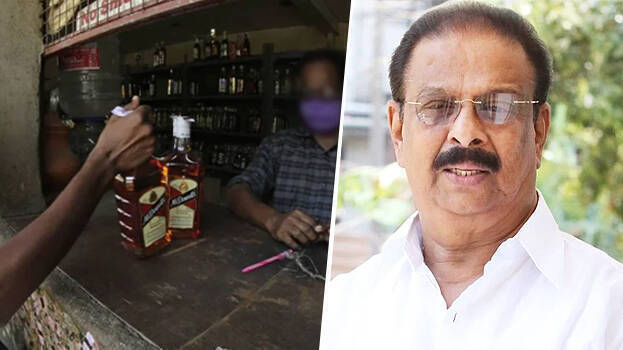 THIRUVANANTHAPURAM: KPCC president K Sudhakaran MP said that the state government should explain the rationale behind opening bars while places of worship remain closed. He said that the government should immediately allow public facilities, including places of worship, libraries, and movie theaters to operate on the basis of TPR following the Covid protocol. He said it was unscientific to open only bars at a time when people were going through a major financial and psychological crisis.
"The government should clarify its criteria for opening public At present, the government's norm is to open and operate only income-generating institutions. Most of the institutions that benefit the people remain closed. The states which had more TPR and Covid cases than Kerala returned to normal life. But Kerala is still in deep fear of Covid," Sudhakaran said.
"The standards adopted by the government, including the opening up of the public transport system, are impractical. Restricting public transport in a situation where government officials are dependent on public transport is, in effect, unscientific and counterproductive. The government should create a situation where more people can travel comfortably by following the Covid protocol. The government should reconsider restrictions such as the weekend lockdown which are not in line with common sense. It is actually paving the way for super-spread by creating heavy congestion on Fridays," Sudhakaran added.