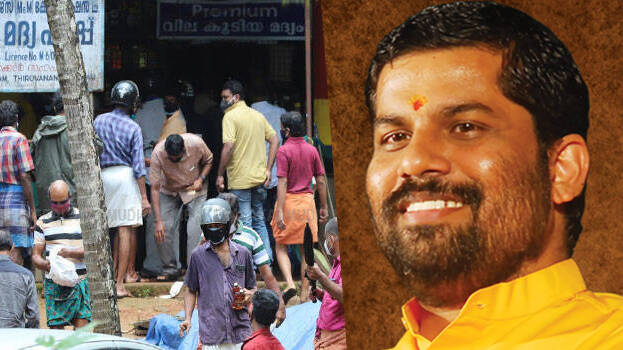 Following the resumption of liquor sales in the state, Sandeepananda Giri has come up with a Facebook post mocking the BJP and the huge rush in front of the beverage outlets.
Taking it to Facebook, Sandeepananda Giri stated that the unprecedented hustle and bustle in front of the beverage outlets was due to the fact that the BJP supporters, who believed that they could get petrol at Rs 50 and get Rs 15 lakh in their account, were queuing up for relief.

It was reported that liquor worth Rs 72 crore was sold on Thursday in the state where liquor sales resumed after the lockdown.