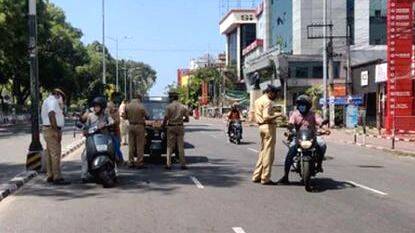 THIRUVANANTHAPURAM: There will be restrictions similar to triple lockdowns in the state today and tomorrow. Police said they will take strict action against those who violate the curbs and travel unnecessarily.
Permitted
Only home delivery in hotels and restaurants. Bakeries from 7 a.m. to 7 p.m.
Shops selling groceries, fruits, vegetables, milk, fish and meat until 7 p.m.
Can go to airport, railway station and bus station with travel documents
Travel allowed for those who are going for vaccination and the patients' bystanders by showing documents
Construction work can be done after notifying the nearest police station