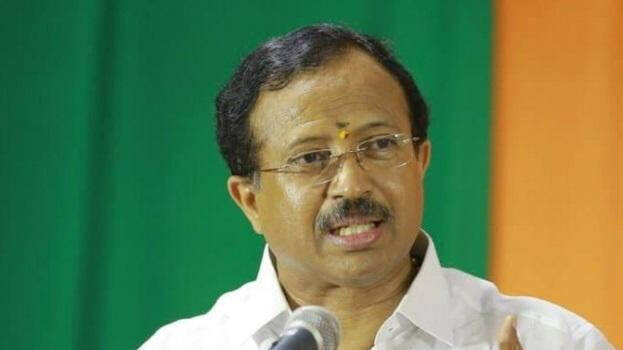 THIRUVANANTHAPURAM: Union Minister V Muraleedharan has been given pilot security in the state again. The BJP had come forward with the complaint that the state government had not provided Muraleedharan pilot security. In protest, the minister had yesterday asked Biju, the gunman sanctioned by the government, to get down from the vehicle.
Soon after that the government permitted pilot security again. V Muraleedharan, who is going to Kochi today, was given pilot and escort vehicles. Muraleedharan is granted 'Y' category security.
When the minister arrives in Kerala, the police usually provide a pilot and an escort in the night. However, when the minister reached the airport yesterday, a pilot vehicle was not provided. With this, a protest was staged by the BJP.