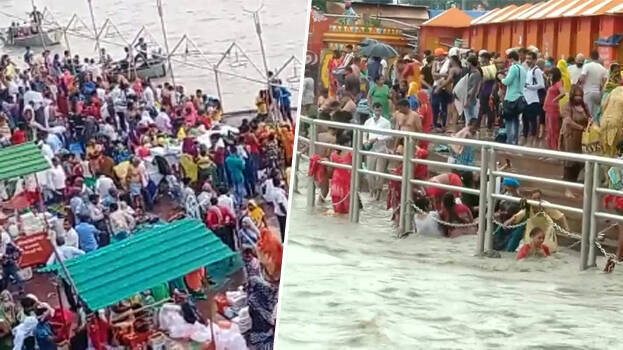 NEW DELHI: Hundreds of devotees gathered on the banks of the Ganga at Haridwar in Uttarakhand flouting all safety norms for Covid. People who gathered on the shore on Ganga Dussehra Day violated the guidelines. They did not maintain a social distance and neither wore masks. Similar incidents took place in the city of Farrukhabad in Uttar Pradesh, a national media reported.
Many people from nearby districts reach Farrukhabad to celebrate this day every year and to take a dip in Ganga. Although the district administration had made arrangements expecting a rush of devotees it did not yield any results.
Meantime, devotees who came to observe Ganga Dussehra in Haridwar took a dip at Har Ki Pauri. The devotees did not take any proper precautions here also. They gathered on the river banks without maintaining a social distance and wearing masks.
The authorities told media that only people with negative RT-PCR certificate were allowed and had requested them to adhere to Covid protocol. Also requested the devotees to observe the rituals at home, they said.