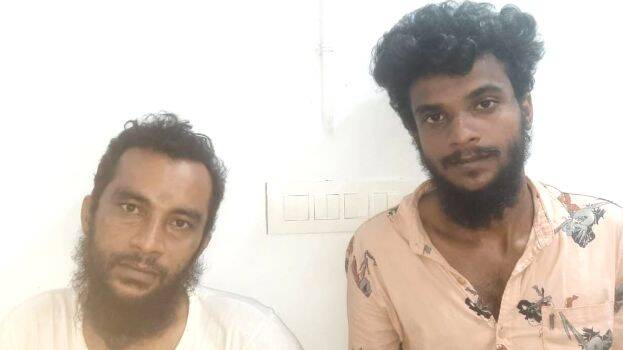 CHATHANNOOR: A woman, who offered Rs 40,000 to attack her boyfriend, and two members of a quotation gang were arrested for attacking the youth. The arrested are Mayyanad native Lency Lawrence (30), Varkala native Ananthu (21), and Ayiroor native Ambu (33). Four accused are absconding. It is learnt that Lency gave a quotation to attack her boyfriend as he decided to withdraw from the marriage.
According to police, Gautham, Lency's boyfriend withdrew from the marriage after he came across another marriage proposal. Following this, Lency gave a quotation to her friend Ananthu to attack Gautham and take back the money and mobile phone he had bought from her. She also gave Ananthu an advance of Rs 10000.
Ananthu threatened his brother Vishnu to bring his friend Gautham to Ayiroor. When Gautham reached Ayiroor, he was brutally attacked by the quotation team. They also seized his mobile phone and cash. Vishnu and Gautham then lodged a complaint with the Chathannoor police. The accused were arrested during a police investigation. While Lency, who went into hiding, was caught during an investigation focusing on the mobile phone signal, the others were nabbed from various hideouts in Ayiroor.
Lency's husband is abroad. She has two children. The accused were arrested by the police team which consisted of Chathannoor CI B Aneesh, SIs Shibu, Sheena, SI trainee Balaji S Kuruppu, ASIs Rajesh Kumar, and Anil Jayan. The accused were produced in court and remanded.