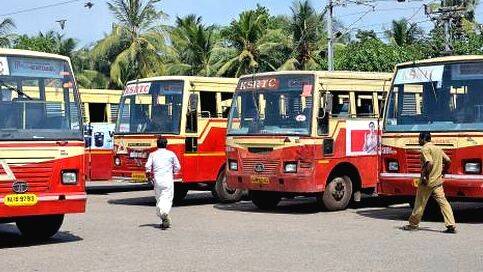 THIRUVANANTHAPURAM: KSRTC pension distribution has been suspended. The government has not been able to start distributing pensions even as 20 days have gone by in the month.
Pensions were disbursed through co-operative societies. The MoU between the government and the co-operatives has not been renewed. Although the MoU expired in March, with the permission of the Election Commission, the pension amount for the last two months was delivered to the co-operatives. The pension has been suspended because the new government has not taken action.
Now everything has to start from the beginning. The pension file has been sent to the Finance Department by the Transport Department. From there it has to go to the co-operation department. Then to Kerala Bank. There, the terms of the new contract must be discussed and decided. The three departments will then take a final decision in consultation. It will take at least a week for the procedures to finish. Pensioners complain that it was difficult to even buy medicine during the Covid time. It is especially very difficult for those who avail family pension.
Salary reform talks begin today
The discussion to implement salary revision of KSRTC employees will start today. The formulation of a new contract will also be discussed.

The previous pay revision was in 2010. Attempts to revise the payroll in 2015 was postponed.
The new contract will be in a manner suitable for the modernization of the Corporation. The corporation needs the support of the workers for the success of projects including Swift.
Representatives of Kerala State Transport Employees Association (CITU), Transport Democratic Federation (TDF), Kerala State Transport Employees Sangh(BMS) will participate in the discussion. Opposition groups are against the reforms including Swift. They are the ones who oppose it, so the consensus might not come immediately.

The salary is paid with the help of the government for one year now. In this case, the finance ministry won't be ready for a salary hike. Minister Anthony Raju will preside over the meeting. Transport Secretary Biju Prabhakar and senior officials will also participate.