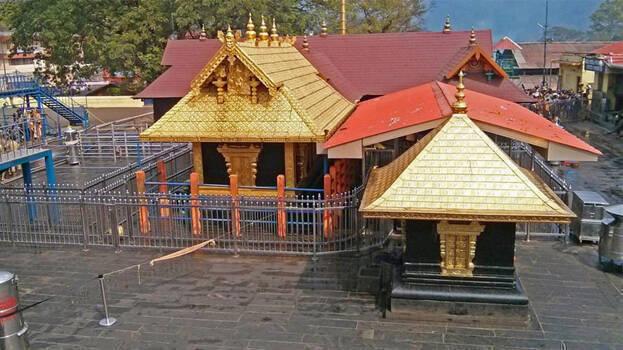 THIRUVANANTHAPURAM: To overcome the financial crisis caused by Covid-19, the Travancore Devaswom Board is planning to deposit the gold and silver ornaments obtained as offerings in the temples under its purview in the Reserve Bank bond. The board is planning to take the interest of it and move things forward for the time being. Up to two per cent of the value of the items will be obtained as interest. Board president N Vasu said the assessment of the items stored in the strong rooms is nearing completion. Except traditional ornaments and antiques, items not used for temple purposes will be converted to bonds with the permission of the high court.
The board had incurred a loss of almost Rs 600 crore in revenue since March 2020 due to the closure of temples. Pension and salary would be delayed. Although the temples are not open to the public now, daily poojas are held. Nearly 1250 temples under the board are closed and there are almost 5500 employees. An amount of Rs 40 crore is needed a month for salary and pension. Rs 10 crore is needed for daily poojas and other things. The board suffered a setback after the revenue from Sabarimala, the main source of income, was stopped.
The government was asked to provide Rs 100 crore as emergency assistance. A decision on salary and pension will be taken depending on the availability of the money. The government will be informed after getting the permission of the court for gold deposit. Hope to get an emergency help.
Devaswom Board president N Vasu