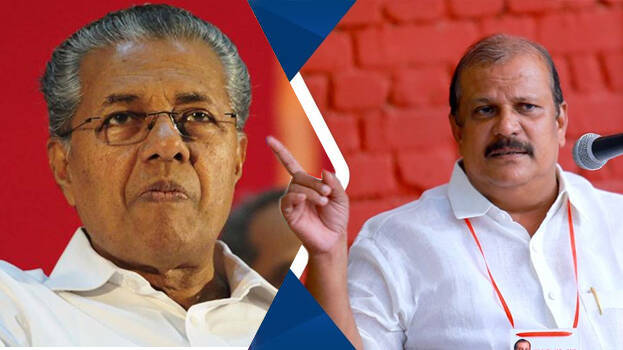 KOTTAYAM: Janapaksham leader PC George has alleged that invisible forces are controlling the government in Kerala. "A four-member team including Faris Aboobacker is working behind Pinarayi Vijayan. John Brittas is also in the group. They decide what Pinarayi should say. This became clear after reading the earlier written statement against K Sudhakaran at the press conference", George said.
George also alleged that the method adopted by Pinarayi at the press conference was not suitable for a Chief Minister.
"The countdown of Pinarayi Vijayan as the Chief Minister has started. He will not be able to stay in power as Chief Minister for long. Pinarayi will now have to face strong opposition from party workers. It was Shelaja's teacher's ability that controlled Covid surge. The same Shailaja teacher was restricted to a corner by Pinarayi", he added. George alleged that the Chief Minister was trying to bring Kannur politics to Kerala as a whole.
"A judicial inquiry is needed in the tree felling case. If Pinarayi's police investigate, nothing can be found", George opined. George, therefore, asked the High Court to monitor the police investigation.
"My view is that farmers should be given the right to fell trees. But there was widespread looting using an order. Not only officials but also political leaders have taken the money", George said. He added that he is not mentioning names out of decency.
"Pinarayi's atheistic agenda is behind keeping places of worship shut. The toddy shop can be opened and the bar can be kept open, but it has been decided not to open places of worship. Atheist Pinarayi Vijayan is insulting the faith in God", he criticized. George alleged that Pinarayi was using his power to show hooliganism in Sabarimala.