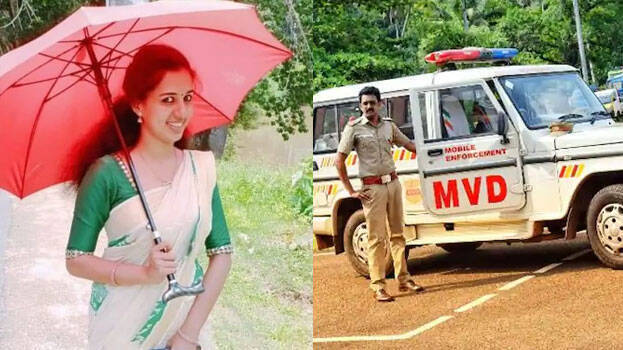 KOLLAM: There are indications that departmental action is being taken against Kiran Kumar, officer in the motor vehicle department and husband of Vismaya, who was found dead at her husband's residence. The authorities of the motor vehicle department said that Kiran, an AMVI in the motor vehicle department, will be suspended soon. Kiran, who is in police custody is being questioned. If a case is registered against him, he will be suspended immediately.

Harsh criticisms are showered against Kiran on the social media. The motor vehicle department was criticised for not taking action against him even after 24 hours of the incident. Those close to Kiran are in a state of shock.

The employees said they are deeply embarrassed as the photos of Kiran in official dress and standing near the department vehicle, circulating on social media. Therefore, the authorities have decided to take departmental action against him as early as possible.