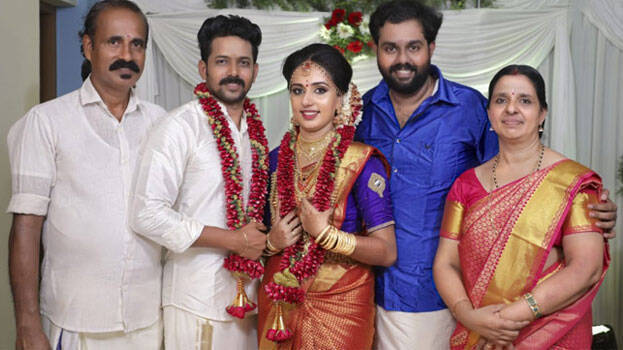 KOLLAM: Kiran Kumar had physically and mentally harassed Vismaya before marriage, revealed her mother Sajitha V Nair. He beat her for sending messages to her male friends and talking to them after the engagement, she said.
Kiran had often visited her in college where she was studying. Problems started from then but only recently Vismaya told about it to her mother. He often harassed her in the name of dowry after marriage. As she didn't want to upset us, she told most of the things to her friends.
She had asked Kiran once whether it was she or dowry bigger for him. His reply was that one need dowry to live. He came home and got into a fight saying that the car we gave as dowry was not getting enough mileage and wanted another one. He hurled abuses at Vismaya's father then and threw the chain we gifted him on the wedding day.
He beat Vismaya and her brother Vijith on that day. When the locals gathered at our place, he ran from there but the police caught him on the way. He attacked the police then in an inebriated condition. After that incident, Vismaya was with us for a long time, she said.
A decision was taken then not to leave Vismaya to Kiran's house again and to get a divorce. A discussion was fixed for March 25 to discuss the matter involving community leaders. He started calling her after knowing this. He told her that if she doesn't return before his birthday, asked her not to come again. That's how Vismaya, who went to college for exams, went with him when he went to pick her up from there. She called only me after going back to Kiran's house. He created some issues for that also. He had blocked our numbers so that she would not inform us anything, she reiterated.