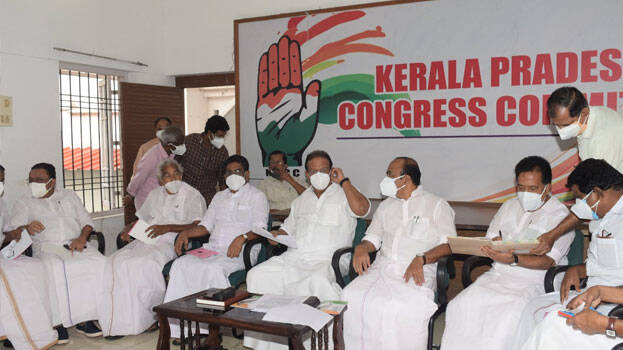 THIRUVANANTHAPURAM: KPCC president K Sudhakaran said that there will be a complete reshuffle in the Kerala Pradesh Congress Committee. A committee of only 51 members, including office bearers, will be formed. He told a press conference at Indira Bhavan that neighbourhood groups (ayalkkoottam) would be formed as part of strengthening the party's presence in the public.
K Sudhakaran informed that it was decided at today's meeting to introduce reservation for women, SC and ST sections. Five regional committees will be formed to assess the defeat in the Assembly elections. The indiscipline in the party will be stopped at any cost. The KPCC president said there would be disciplinary committees at the district and state levels in this regard.
Neighbourhood committees will be the lowest echelon of Congress. The committees will consist of 30–50 houses. KPCC will start a political school to impart political education. The KPCC president also said that disciplinary violations would not be tolerated.
The office bearers will be appointed on the basis of merit. DCCs will be reorganized in a similar manner to KPCC. K Sudhakaran clarified that the number of office bearers will be reduced in Kasargod, Wayanad, Pathanamthitta and Idukki districts.