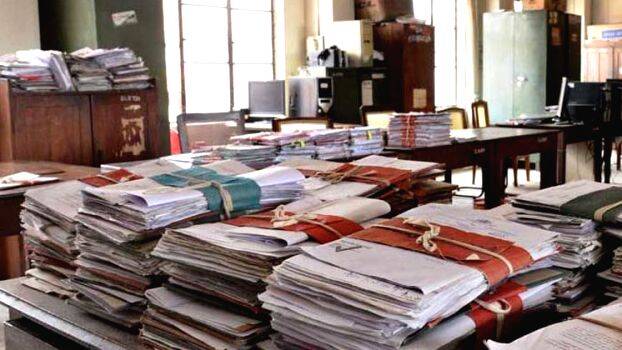 The life's grievances crammed inside government files have always been a great shock to the public. Administrators are often reminded not to get bogged down in the red tape because every file is a life. But that habit, which has been going on for decades, is yet to change. Even in this age of e-governance, there are millions of files pending in government offices. This is the reason why the news that file expedition process is in the pipeline doesn't make big news.
The plan is to revise the existing practice of finalizing the file only after the approval of all the officials of the concerned department. Indications are that the change will be made in such a way that the Section Officer and two officers above it will examine and decide. Such a system would help speed up the settlement. If e-governance is implemented in its entirety, there will be no piles of files on anyone's desk.
Not only the Secretariat but all government offices need to change from time to time. There should be a special provision to avoid delay in service in offices where people have to rely more. Delays in local bodies, revenue offices, motor vehicle offices and education offices often tarnish the image of government offices. The government should also think of ways to reduce delays in such offices. Notices on how many days it will take to make a decision if an application is submitted can be seen on the walls of most offices. But experience shows that things are not what they are said to be.
The Administrative Reforms Commission has submitted a number of reports on improving the functioning of government offices. History has shown that none of them have ever happened. Today's government employees are paid more than ever to live with dignity without taking bribes. Yet there are still officials who do not make decisions on file without being given the bribe. Ordinary people will only benefit if the Right to Service Act and the Civil Rights Act are strictly enforced.
Below are several offices that need to move files faster than the Secretariat. The delay in getting the services related to the revenue offices has brought tears in the eyes of many families. Recently, the Chief Minister had to be remind that officials who delay their service by delaying their files will face severe action. The file will be resolved quickly only if there is no tendency to tamper with the file.
Officials should be prepared to receive the public visiting the government offices as their guests, Revenue Minister K.S. Rajan reminded the employees of the Survey Department at a function. Officials need not treat the people as guests but if they show the kindness to look into the matter and settle the files as soon as possible they would be more than happy.