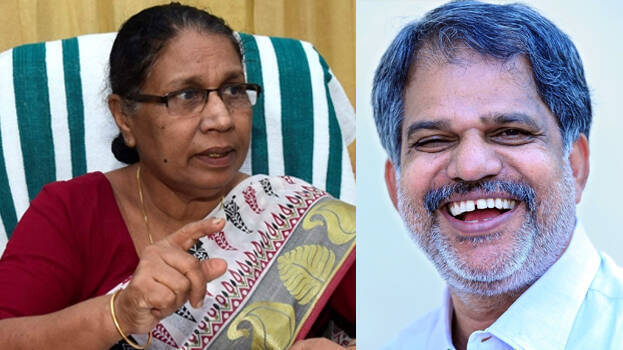 THIRUVANANTHAPURAM: CPM state secretary A Vijayaraghavan has said that MC Josephine, chairperson of the women's commission, expressed readiness to resign and that was accepted by the party. He said the community did not accept Josephine's remark and she expressed regret for the mistake. However, Vijayaraghavan did not give a clear answer to the question of whether the party had demanded her resignation.
Josephine is a person who usually intervenes to find a solution to violence against women. But her reference was not generally accepted by the community. She themselves said it was wrong and regretted it.
The matter was examined at the State Secretariat meeting. At the meeting, Josephine explained the incident and informed the party that she regretted her mistake. She also announced her resignation from the post of chairperson of the Women's Commission. Vijayaraghavan said the party had accepted Josephine's resignation.
Asked if she was willing to resign or whether the party had demanded it, he said the party's stand was right and he has said about it. Asked if the party was convinced that what Josephine had done was wrong, Vijayaraghavan said there is everything in his previous answer.
At the same time, Vijayaraghavan said that the CPM would organize a campaign called 'Sthreepaksha Kerala' against misogynist measures. CPM members and cadres will conduct anti-women campaigns at the local level, including home visits.
The event will run for a week from July 1. A state-wide public campaign will be organized on July 8. Vijayaraghavan said that women, youth, students, social, literary and cultural personalities will be participating in the campaign.