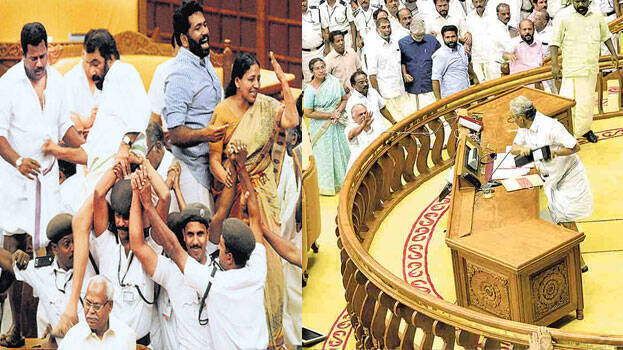 THIRUVANANTHAPURAM: The Kerala government has moved the Supreme Court in connection with the 2015 Kerala Assembly brawl case. The government has filed a petition in the court seeking the approval of its decision to withdraw the case. The High Court had earlier rejected the government's demand. Following this, the government decided to approach the Supreme Court.
The government argues that the court has no jurisdiction to intervene in the decision of the public prosecutor to withdraw the case. The decision to withdraw the case was taken by the public prosecutor in a free and impartial manner. The petition filed by the government also states that the High Court could not prove that the prosecutor had taken this decision due to external interference.
In the event of an incident taking place inside the Assembly, the case can be registered only with the permission of the Speaker. However, the case was registered based on a complaint filed by the Assembly Secretary without the permission of the Speaker. So the case does not stand. MLAs have the right to protest and they had merely exercised that right by protesting in the Assembly, the government said in its appeal.
A bench headed by Justice DY Chandrachud will hear the government's appeal on Tuesday.