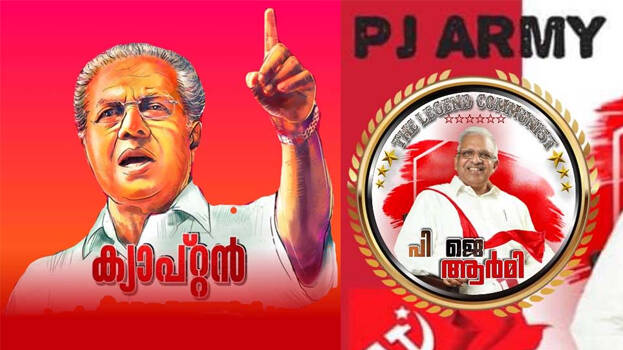 THIRUVANANTHAPURAM: The PJ Army has changed its name after the party decided to end the controversy over allegations that CPM leader P Jayarajan was trying to enhance his personal presence. The PJ Army, a pro-left page campaigning about Jayarajan in social media, has been renamed to Red Army.
The PJ Army has been the most talked about page in cyberspace since the personal worship controversy began. A three-member commission appointed by the CPM district committee to probe the allegations against Jayarajan had come to the conclusion that Jayarajan was not involved in the attempt to highlight personal presence.
A commission comprising N Chandran, AN Shamsir and TI Madhusoodanan investigated the allegations. The songs praising Jayarajan personally, the flux boards in various parts of the district and the PJ Army Facebook page were criticized.
Jayarajan himself had publicly rejected the PJ Army. Those who oppose party decisions in the name of being his well-wishers are enemies of the party and himself. I will take legal action if the party is criticized by using his name, Jayarajan said