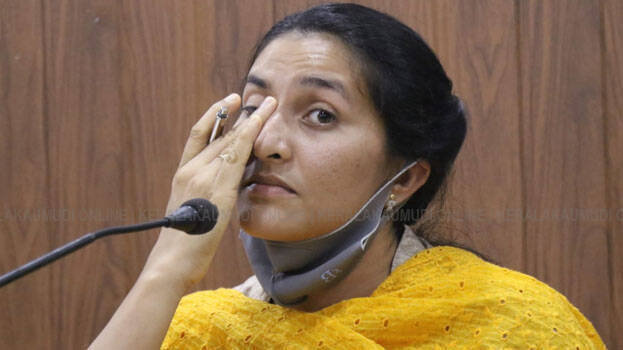 THRISSUR: The police did not take any action even after lodging a complaint for sexual abuse, said Olympian Mayookha Johnny. She levelled serious allegation against former women's commission chief M C Josephine for trying to intervene to protect the accused. Mayookha convened a press meet along with the sexual abuse victim, her friend.
The accused identified as Chungath Johnson barged into her house and abused her sexually in 2016. No complaint was lodged then. The complaint was lodged after he threatened and pursued her after her marriage. However, Mayookha alleged that the police protected the accused.
Mayookha said the accused threatened her at a mall in Kochi in 2018. Soon after lodging a complaint with the police, the victim was attacked by a goon from Mumbai. The threat was that the repercussions would be large if moved forward with the complaint. Following this, the victim informed her husband about it.
Had given a secret statement before the magistrate in connection with the incident. However, the accused threatened her husband. Despite filing a complaint with the police, they took a stand to protect the accused.
Mayookha said she had lodged a complaint with the chief minister last week. Two policemen arrived to investigate then. They returned without spending even five minutes. The police said there is no evidence for the incident, she said.