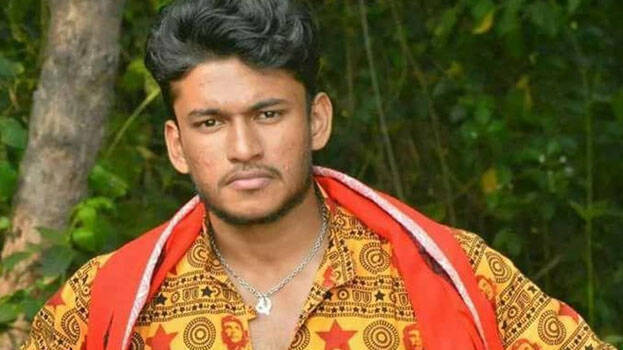 KOCHI: The customs took Arjun Ayangi into custody in the Karipur gold smuggling case. The customs had issued a notice to Arjun asking him to appear at the Kochi Customs Preventive Office at 11 am. Arjun came with his lawyers. However, he was taken into custody.
As per the statement of Mohammad Shafeeq, arrested at the Karipur airport for smuggling about 2.5 kg of gold, Arjun was the mastermind behind the smuggling. The customs told the court that Arjun Ayangi is directly involved in the Karipur gold smuggling. The customs said it was clear from the phone record of Mohammad Shafeeq. Customs informed the court considering financial crimes, that the investigation into the source of the gold smuggling is continuing.
The court allowed customs plea seeking the custody of Mohammad Shafeeq. It is learnt that Shafiq will be taken into custody and the two will be interrogated together.
An investigation is underway on things including for whom was Arjun Ayangi smuggling the gold. The probe team is looking into such matters and along with that if Arjun is the mediator, for whom is the gold deal and from where they get the fund, the investigating team is seeking all these details.